I love a good bargain, and I've spent hours looking for genuine VPN coupons. Everyone knows that the holidays are a good time to get the best VPN deals. But did you know that many of the holiday deals on coupon sites are fake? They can hit you with unexpected costs, and even a breach of privacy. 
I've scoped out the best genuine VPN deals and coupons to save you time. I have also verified that they are working. During this search, I learned how to spot fake coupons without even having to open the deal website. I'm going to teach you how to do this, too.
Quick Guide to the Best Winter Deals and Coupons 2020
NordVPN: Sign up to our top VPN using our coupon to save 70% – that's full protection for just $3.49/month.
ExpressVPN: You can save 49% off ExpressVPN and get three months for free with the annual plan.
CyberGhost: Enjoy premium protection for 79% off when you sign up for the 3-year plan. That's only $2.75/month!
Surfshark: Get 83% off Surfshark with the 2-year deal. It's just $1.99/month and you get three bonus months for free.
PrivateVPN: Enjoy a 61% discount on a 3-month PrivateVPN plan.
See all top 10 real, working VPN deals now!
Get NordVPN's Best Deal Today!
How to Spot Real VPN Deals
Genuine coupons are hard to spot unless you know what you're looking for and where to look.
When I'm looking for a bargain, I search for coupons that are well-written, current, and from reputable websites. If a site uses clickbait or makes offers that sound unrealistic or too good to be true, I click away from it.
Real coupon sites don't need to use clickbait or information to reel you in.
When you find a coupon that looks good, click on it and make sure it takes you to the company's website. Then, double-check that the discount is applied at the checkout. Usually, this happens automatically when you click the button, but sometimes, you'll need to enter a code instead.
Take a look at this coupon, for example.
It's in-date, valid, and doesn't use clickbait to grab your attention. When I click through to the page, I see the deal in its entirety.

It gives you all the information and prices you need to know, and the link goes directly to the VPN company's website. When I tested it, the discount applied automatically to my cart.
Better yet, it allows you to rate the coupon after. This user-rating system helps to verify coupons. If dozens or hundreds of other people are saying it works, you know you are getting a good deal.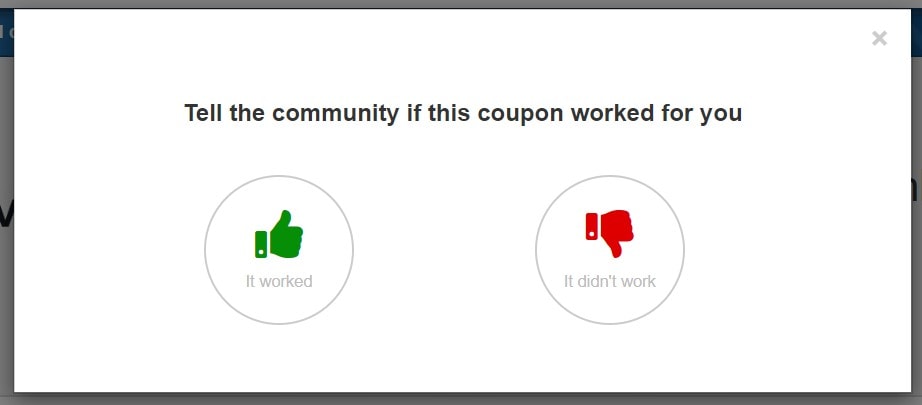 How to Spot Fake VPN Deals
Have you ever wondered why there are so many fake coupons on the internet?
Dishonest discount sites have affiliate deals with VPN providers. They earn money each time you click on their page, so they create fake coupons to entice you to enter the website and drive up their profits. Even though the coupon is fake, if you click it, they still get paid.
At best, this is a waste of your time. At worst, it could make you sign up for a VPN plan only to later discover that you were charged more than you expected because the coupon site lied to you. If this happens, you might be committed to a plan you can't afford.
These fake deals are easy to avoid if you know how to spot them. So, what do you look for?
Keep an eye out for coupon sites that make false or misleading promises, use clickbait buttons, and don't update their deals. If they're poorly designed, or poorly translated, this is a strong sign that they are a scam website.
Take a look at this coupon, for example.

Now, we know that ExpressVPN offers a 30-day money-back guarantee, not a 30-day free trial. But this coupon site is bending the truth to try and get you to click. If you sign up using this coupon, you'll be disappointed to find out that you have to pay for a month's usage first and then apply to get a refund if you don't like the service. There's no free trial.
We can also tell that this coupon, even if it was once genuine, is outdated. ExpressVPN has servers in 160+ locations now, not 97.

When you open one of these dishonest coupon sites, you'll probably be greeted by a lot of eye-catching, clickbait buttons, like this one:

Or, you'll open it to find that all of the coupons it advertises expired a long time ago.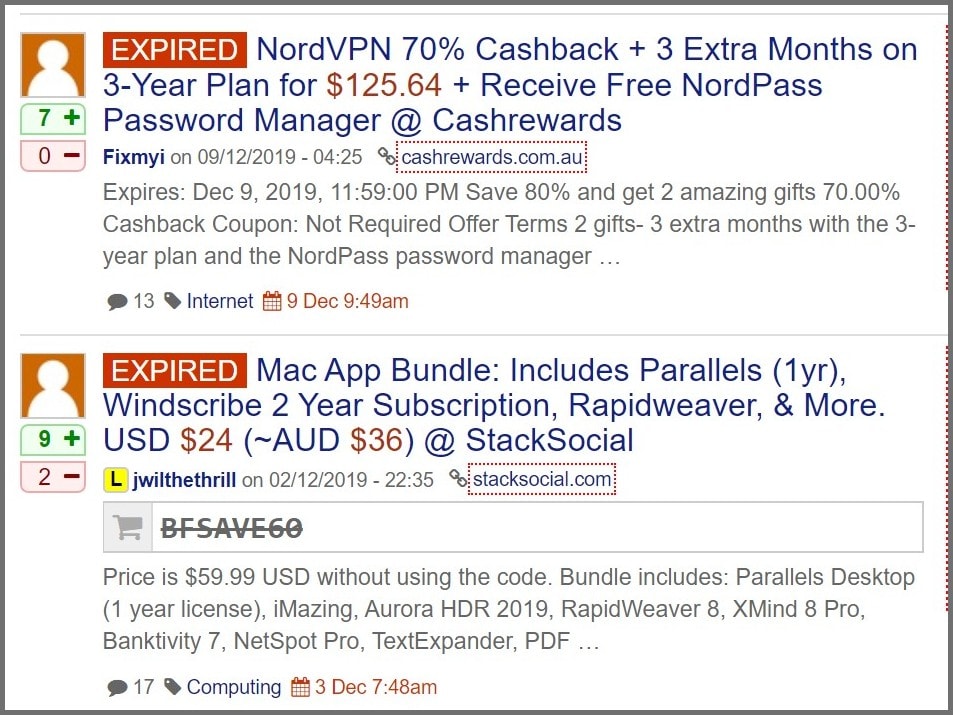 ​The Best VPN Deals Available Right Now!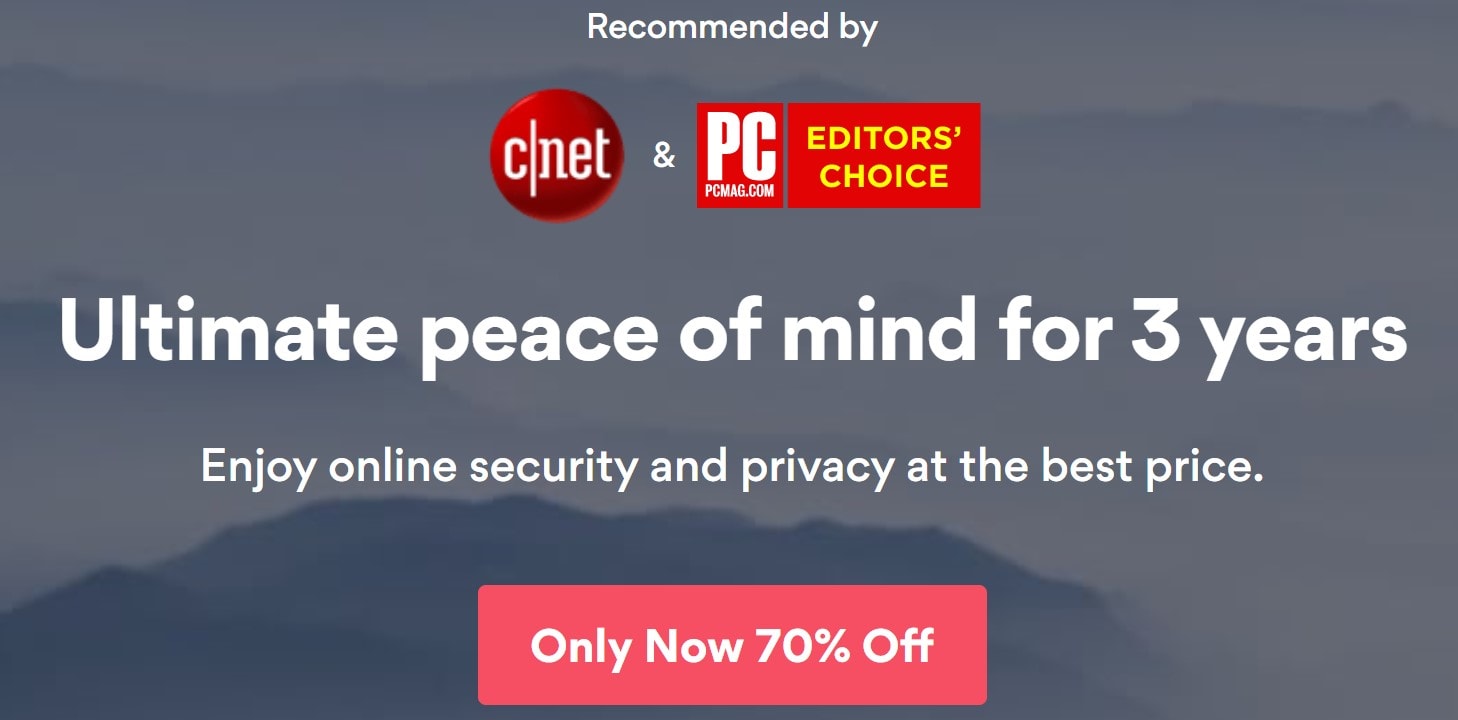 For a limited time, NordVPN is offering you 70% off the 3-year plan. This discount brings it down to just $3.49/month. 
Unblocks Netflix, Hulu, BBC iPlayer and other streaming services
256-bit encryption and Double VPN
Built-in Tor support
Works in China
30-day money-back guarantee
See how NordVPN ranked in our performance tests by reading our in-depth review.
Save 70% on NordVPN Today!
---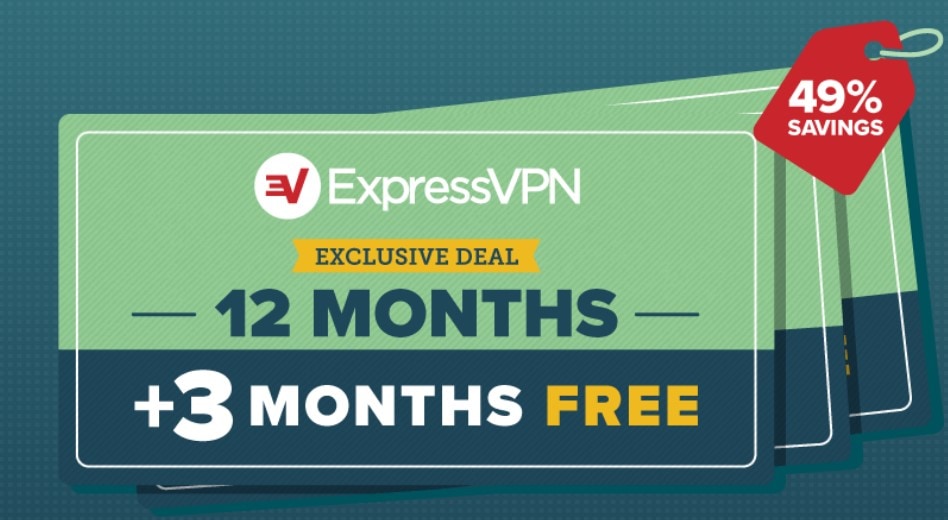 You can save 49% on ExpressVPN's 1-year plan and get 3 months FREE! That's down to just $6.67/month. 
Bypasses censorship and geo-restrictions to unblock services like Netflix and Hulu
Military-grade security features
Split tunneling
3,000+ servers in 160 locations
30-day money-back guarantee
You can read more about ExpressVPN's incredible deal in our review.
Save 49% on ExpressVPN Today! 
---

Pay just $2.75/month when you sign up for CyberGhost's 3-year plan and get two months for free.
Simple, clean interface that's perfect for beginners
Unblocks most popular streaming services, including Netflix US
High-speed, high-performance VPN
45-day money-back guarantee
Click here to read our in-depth CyberGhost review.
Get 79% off CyberGhost Today! 
---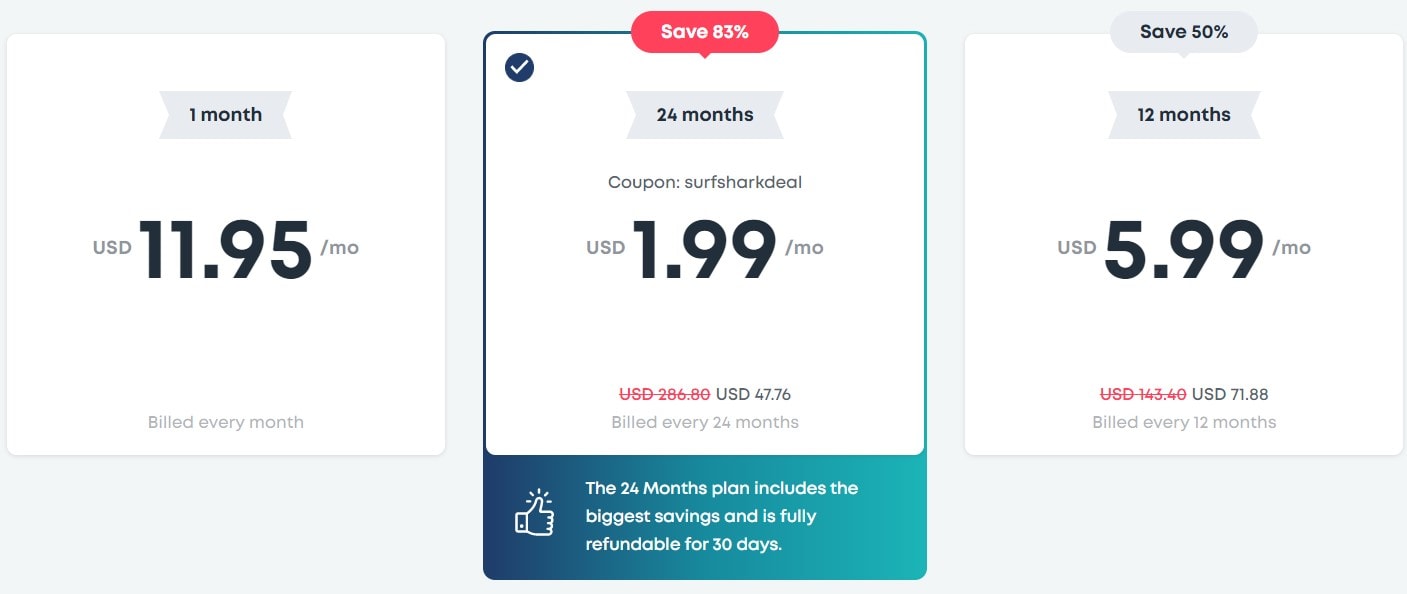 Get Surfshark's 2-year deal for just $1.99/month.
P2P-support on all high-speed servers
Unblocks Hulu, CBS, ESPN, Amazon Prime Video, and others
30-day money-back guarantee
Unlimited device connections
Read more about Surfshark's security features in our expert review.
Save 83% on Surfshark Today!
---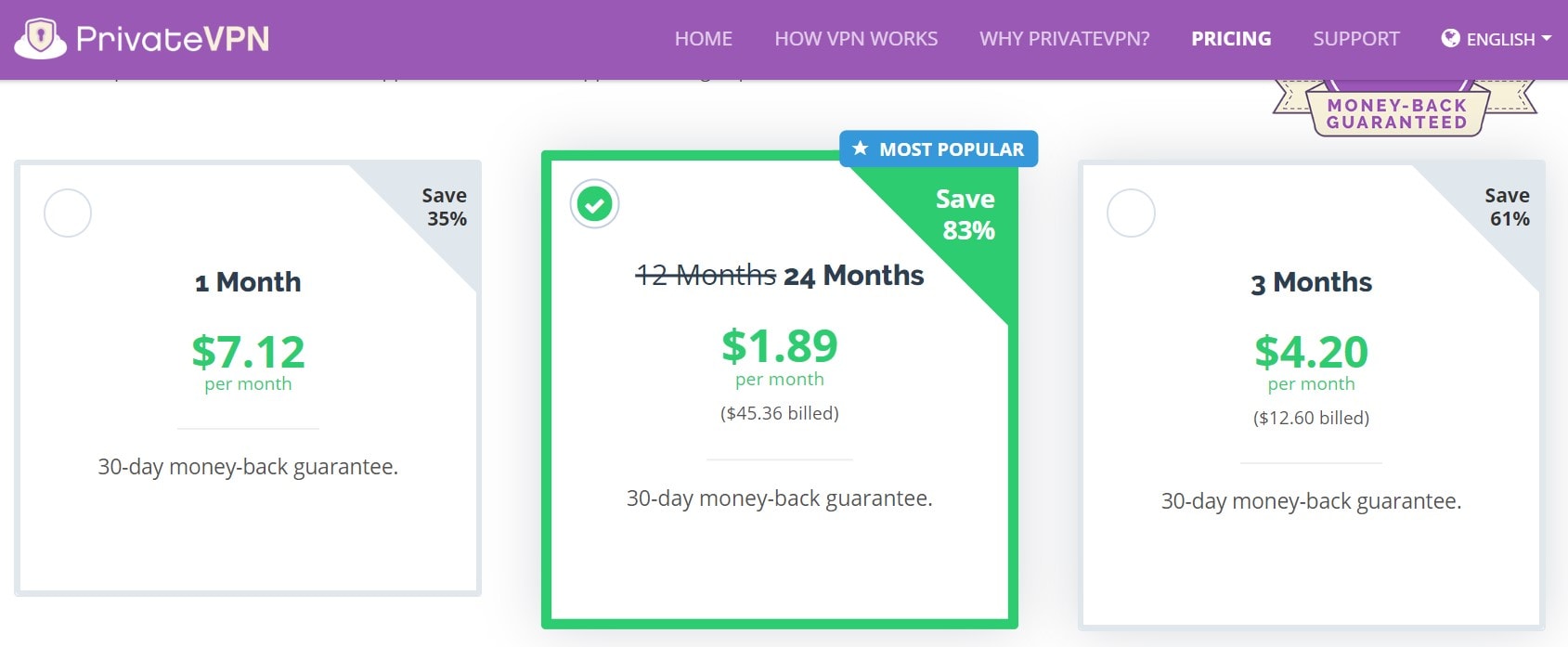 Sign up for one year of PrivateVPN and get an additional year completely free. 
Lightning-fast servers in 60 countries
You can connect up to six of your devices at once
Bank-level encryption and security
Unlimited bandwidth and data
Learn more about PrivateVPN's service in our detailed review. 
Get 12 Months of PrivateVPN Free! 
---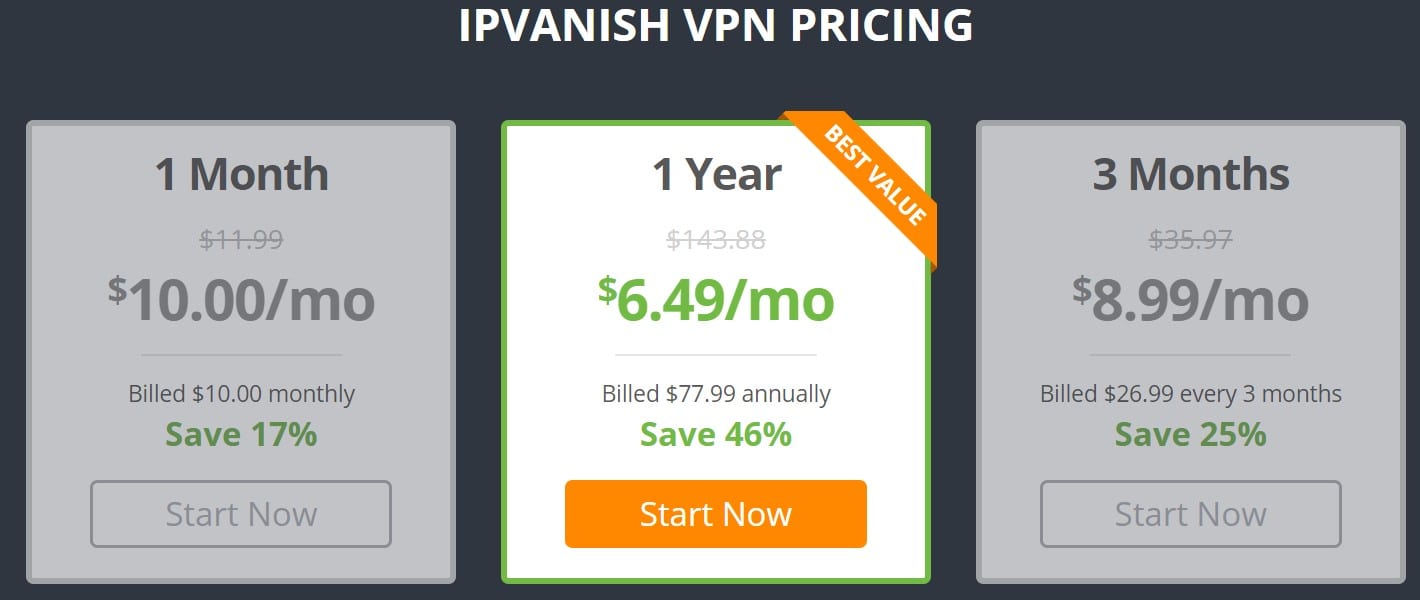 You can save 46% on the IPVanish annual plan, bringing it down to $6.49/month.
Strict no-logs policy
Unlimited speed and data
Supports P2P traffic
Uses OpenVPN, IKEv2 and L2TP/IPsec
See our IPVanish VPN review for more information on its performance and plans.
Save 46% on IPVanish Today!
---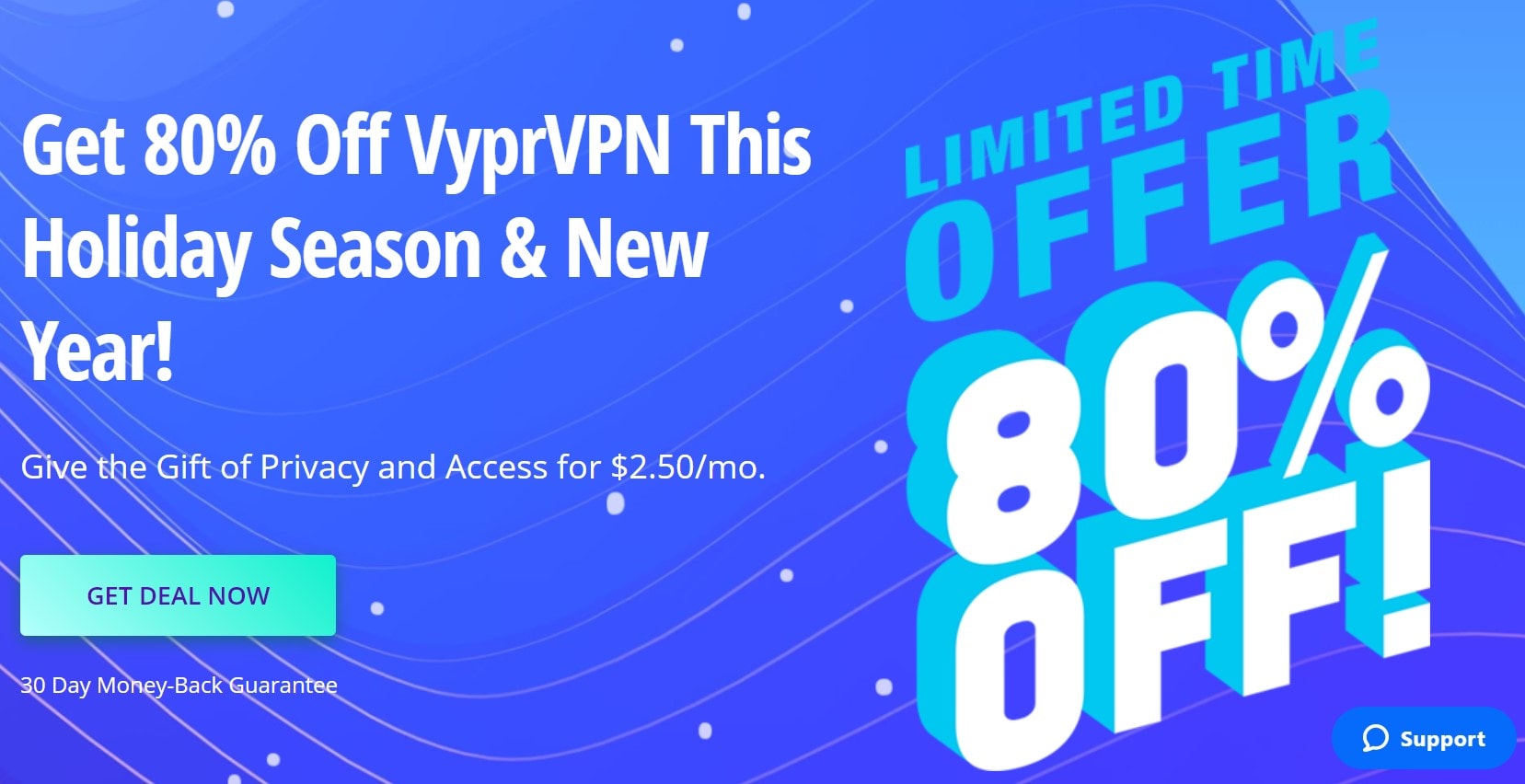 Get an incredible 80% discount on VyprVPN's 2-year plan. This deal brings it down to just $2.50/month! 
Unblock hundreds of popular streaming services, including Netflix US
30-day money-back guarantee
High-speed servers in 70+ locations
Learn more about VyprVPN's unblocking capabilities in our expert review.
Get 80% off VyprVPN Today! 
---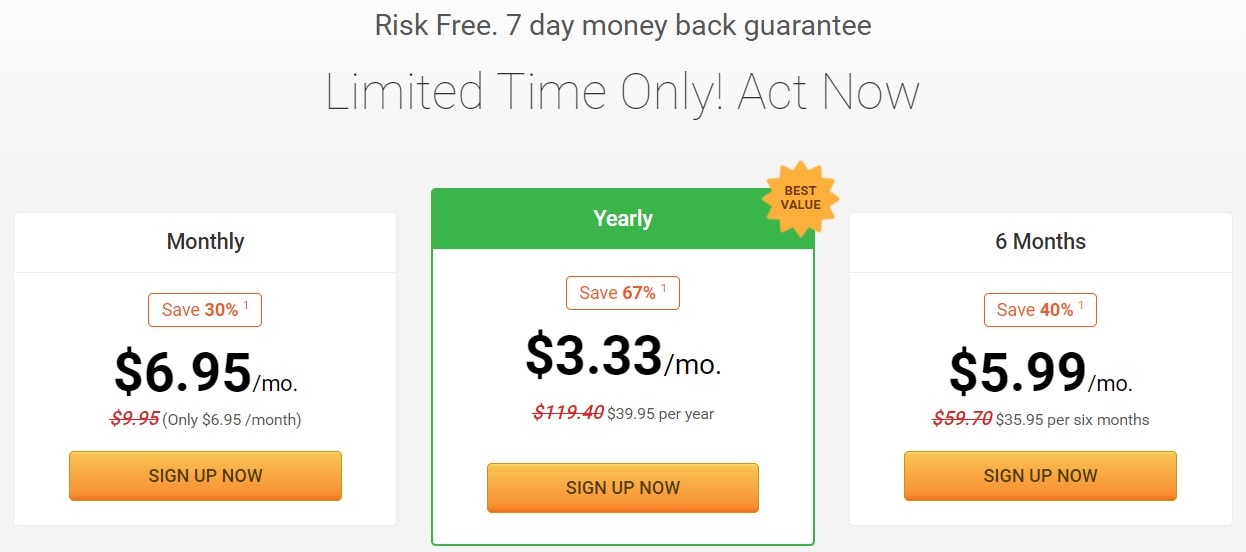 Get Private Internet Access' 1-year plan for just $3.33/month. 
Unlimited data and speed
7-day money-back guarantee
SOCKS5 included
P2P-support
Read our PIA review to learn more about its features. 
Get 67% off PIA Today! 
---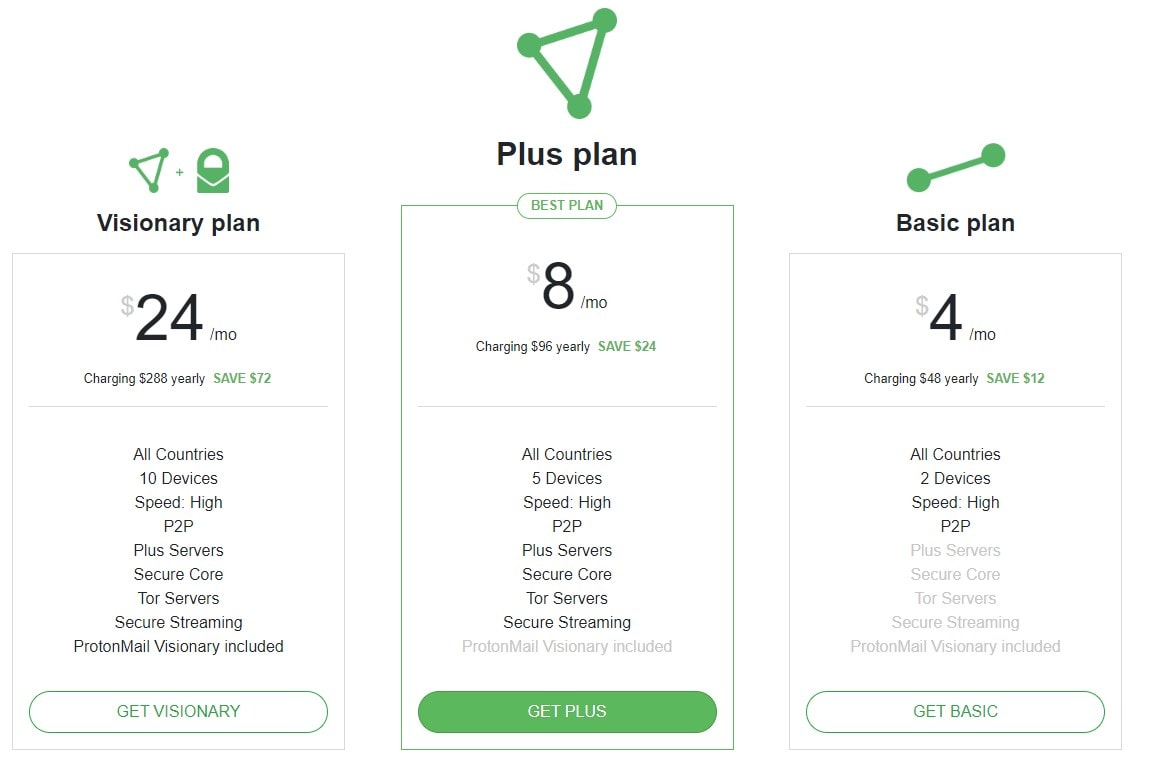 ProtonVPN is offering 20% off its annual Basic, Plus, and Visionary plans. 
380+ servers in 32 countries
P2P-support
Unblocks Netflix and other streaming services
Up to 10 simultaneous connections
30-day money-back guarantee
See how ProtonVPN ranks next to other premium VPNs in our detailed review. 
Get 20% off ProtonVPN Today!
---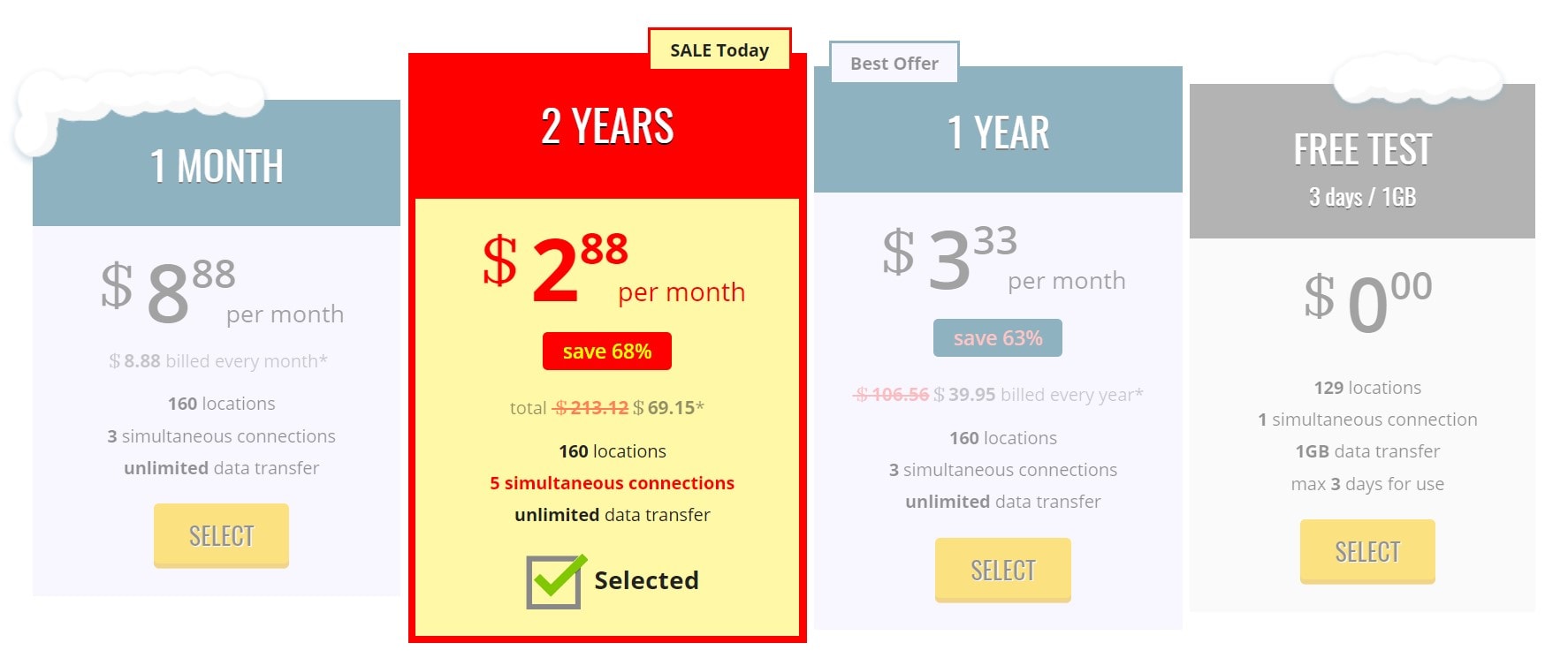 Trust.Zone has discounted its 2-year plans by 68% – that's $2.88/month! 
150+ servers across 30 countries
Three simultaneous connections
P2P support
3-day free trial and 10-day money-back guarantee
Check out Trust.Zone's performance test results our review. 
Get 68% off Trust.Zone Today! 
---
The Bottom Line
Scam coupon sites are dangerous, misleading, and frustrating. 
They waste your time, but that isn't the biggest danger. Using a fake coupon can lead to unexpected costs, like a recurring subscription that is more expensive than the coupon advertised.
When you're looking for a great deal, seek out coupon sites that are up-to-date, reputable, and don't use clickbait titles to draw you in. The best coupon websites use user rating systems so you can see if the coupon you're looking at is genuine and current.
Avoid sites that make misleading claims, like advertising a money-back guarantee as a free trial instead. Most importantly, you should never give a coupon site your personal information or join a mailing list to unlock deals.
The deals I've listed here are genuine, and I have verified that each one is working and up-to-date. If you're looking for even more discounts, take a look at some of the best VPN deals and coupons. Or, you can learn more about spotting fake coupons in my colleague's article.